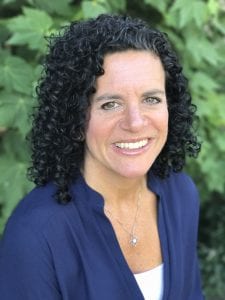 More Time For You was created in 1995 to help office professionals and families establish organized systems for the important things in their lives.
Lori Krolik, the founder of More Time For You, saw friends and acquaintances struggling to keep the clutter in their homes from mounting, and knew she could offer a solution.
Her expertise and insight into how to create an organized and efficient home was a service people needed and soon the business flourished. Eventually More Time For You grew to offer additional services including time management and productivity as well as branching out from residential clients into the small business community.
Today the company is a local leader in the professional organizing and productivity arena and has helped hundreds of clients in Palo Alto and beyond improve their lives by adopting the systems, methodologies, and strategies created and taught by More Time For You.
More Time For You abides by the NAPO Code of Ethics offering efficient, reliable, and professional service with a personal touch (and, of course, with complete confidentiality).
"As a professional organizer I follow a simple philosophy – there's not just one way to organize. In working with clients I use various strategies adopted from my own organizational strengths, my study of a variety of organizing and productivity methodologies, and my years of experience working with all different types of clients and issues. I believe different systems work for different people, and systems need to be adapted to fit individual needs. Our goal is to create an organization and productivity system that is customized to the client's individual needs and/or the needs of their business."
– Lori Krolik, Founder and Owner of More Time For You
The success of More Time For You has largely been attributed to Lori's strong business sense and passion for being involved with her industry and the community she serves. She has a degree in accounting from the University of Texas in Austin and started her career as a CPA with Arthur Andersen.
Lori is the Founder of the Los Altos Chapter of the Women's Networking Alliance and a member of Women in Consulting. She has been a member of the National Association of Professional Organizers for over 10 years and continues to keep current on trends in organization and productivity through professional education. In 2010 Lori became a Certified Productive Environment Specialist (CPES) after having completed an extensive certification program.
Lori Krolik Top 25 Mompreneur